November 2022 E-NEWSLETTER
---
Your Donations Help Firefighters Like James
James F. is a firefighter with Los Angeles County. He lives with his wife Helena, and their daughter in San Bernardino County. James has been struggling with a post-traumatic stress injury. We are happy to report that his treatment is going very well. The Fire Family Foundation assisted James and his family by covering some of their basic necessities - mortgage, car payments, and insurance, allowing James time to get treatment and heal. His wife Helena said:
"This has helped tremendously in being able to keep our family afloat. Without the Foundation and their donors, I honestly don't know where we'd be, because this helped so much. It has given my husband peace of mind that he won't be forced to go back to work before he's mentally okay to go back."
We wish them all the best.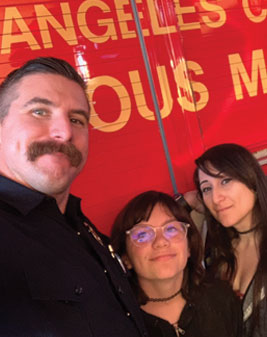 ---
Fire Family Foundation in Action
Our new video features testimonials from two Firefighter Relief Fund grants recipients, a Fire Charity Fund recipient, and six 2022 scholarship recipients.
---
Fire Boot Classic 2022 was a Huge Success!
On Saturday, October 1, we hosted our 9th annual Fire Boot Classic fundraiser at Castaway in Burbank. Ellyn Leyva from ABC7 Eyewitness News served as our event MC, and we honored Greg Fish, Fire Chief, Carpinteria/Summerland FPD at the event.
This year's event was a huge success, we raised more than $145,000! We had record attendance with the cornhole tournament being a great addition to the event, which also included a poker tournament, silent auction, photo booth and liquor lob.
Click here to see more images from our 2022 Fire Boot Classic
---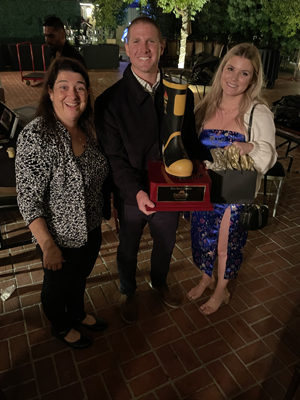 1st place: Weston Walker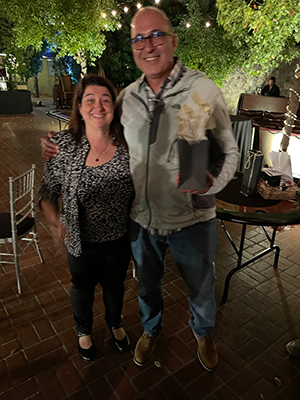 2nd Place: Mike Abramian
---
Firehouse Challenge winner
Marv Williams, Retired LAFD and current Firefighters First Credit Union Board Member. Marv earned this trophy for the second year in a row for being the last remaining firefighter in the Poker Tournament.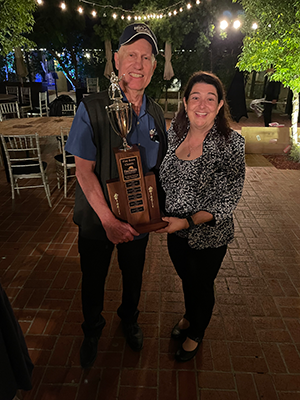 ---
Cornhole Tournament
1st place team: Mike Barilla, Retired Pasadena Fire Department, and current Fire Family Foundation Board Vice Chair Kaitlyn Barilla (Mike's daughter).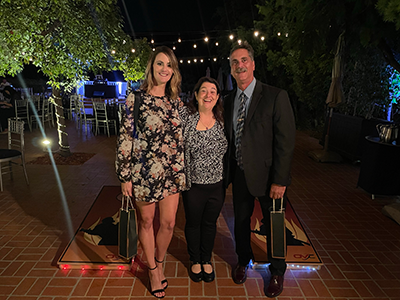 ---
Fire Sale Auction – Now Open!
We have some remaining items from our Fire Boot Classic auction. To help raise funds, we are hosting an online "Fire Sale" auction this month that features wine packages, trips, special fire station tours and holiday decorations.
Click here to participate in our auction and support firefighters in times of need.