Fire Family Foundation Board of Directors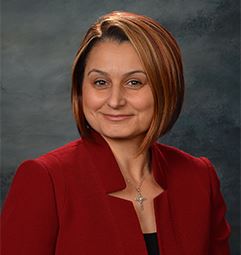 Chair
Dixie Abramian
President & CEO Firefighters First Credit Union
As President and Chief Executive Officer of Firefighters First Federal Credit Union since 2017, Dixie Abramian oversees the Credit Union's strategies and operations. With over $1.8 billion in assets and over 53,000 members, Firefighters First Federal Credit Union is the largest Credit Union in the country exclusively serving firefighters and their families. Her commitment to placing the member first leads the Credit Union's vision of improving the financial lives of firefighters everywhere.
Her twenty-nine years of experience in Financial Services showcases her commitment and dedication to ensuring a legendary experience for all Firefighters First members. She is a proven builder and leader of effective organizations. Her curiosity and forward thinking has positioned her as the driving force behind national expansion, membership growth, and branding of the Firefighters First Federal Credit Union's footprint in key markets. Her focus on the future ensures sustainability, adaptability, and continuous improvement as the Credit Union adapts to ever-changing technology and market conditions.
Having served as an officer on professional and philanthropic Boards, Abramian is well-versed in Board governance. As Co-Founder and Board Chair of the Fire Family Foundation, she is committed to the Foundation's mission of ensuring a compassionate response when tragedy affects firefighters and their families. Abramian also helped create, launch and today serves as a Board Director for Firefighter Insurance Services, which has the primary purpose of safeguarding the future of firefighters and protecting their property.
Abramian holds an MBA from Pepperdine University, The George L. Graziadio School of Business and Management and a bachelor's in finance from Cal State University, Northridge. She resides in Sun Valley, California with her husband and two sons. In her spare time she likes to travel, attend shows, and gather with friends and family.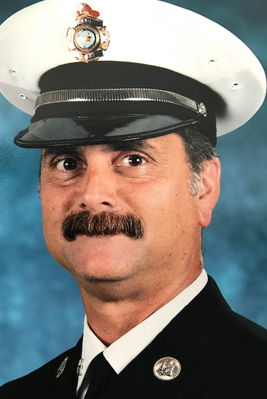 Vice Chair
Mike Barilla
Retired Firefighter
Mike Barilla recently retired as Battalion Chief from the City of Pasadena, after a 32-year career as a firefighter. In his retirement, he works special events at the Rose Bowl in Pasadena. His hobbies include teaching, saltwater fishing, boating and outdoor sports. He recently assisted the Fire Family Foundation staff in interviewing our 2019 scholarship finalists. He and his wife, Melanie, have three grown children.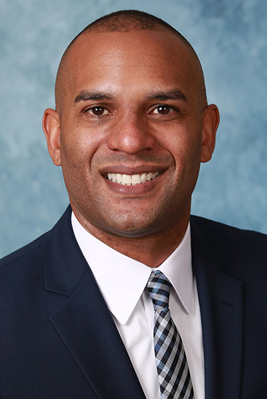 Secretary
Orin Saunders
Assistant Chief and Assistant Fire Marshall
Los Angeles Fire Department
Orin has been a member of the Los Angeles Fire Department since 2001. He currently works as an Assistant Chief and is the Assistant Fire Marshall in the Fire Prevention and Public Safety Bureau. Orin earned a Bachelor of Arts degree in Cinematic Arts from the University of Southern California and a Master of Science Degree in Leadership and Management from the University of La Verne. He resides in Southern California and his hobbies include traveling, hiking, mountain bike riding and photography.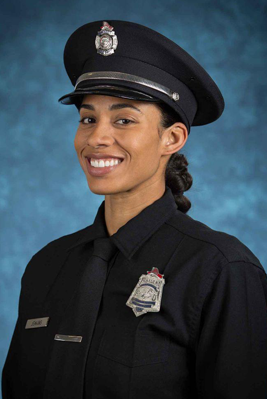 Treasurer
Kari Jenkins
Firefighter/Paramedic
Pasadena Fire Department
Kari Jenkins is currently a Firefighter Paramedic with Pasadena Fire Department. She has been a firefighter for a little over 14 years with the last 11 as a Paramedic and EMS/CPR instructor. She is married with 2 kids and enjoys spending time with her husband and children, camping in their motorhome and indulging in any outdoor activities. When not with family or working, she also serves as a Director for PFFA Local 809.
Board Member
Ara Hoonanian
Fire/Paramedic Captain
Glendale Fire Department
Ara Hoonanian is currently a Firefighter / Paramedic Captain with the Glendale Fire Department. He has been with the department for the past 15 years in a variety of positions including Firefighter, Fire Engineer, and Firefighter / Paramedic. He is currently a Fire Instructor at the Verdugo Fire Academy at Glendale Community College. He earned his bachelor's degree in Communications in Public Administration from Southern New Hampshire University.
When not working, he spends time with his wife and two sons who play little league and traveling baseball. He is also a Glendale Fire Department's Peer Support Team member, a board member with the Verdugo Woodlands Homeowners Association, a Manager / Coach with the Crescenta Valley Sports Association and a member of the Critical Incident Stress Management (CISM) and a volunteer with Quest Burn Survival.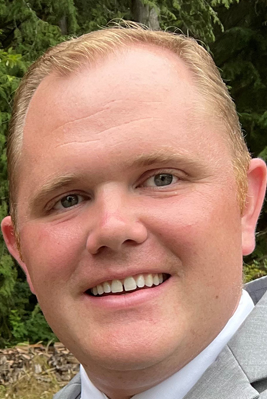 Board Member
Joseph Kendrick
Firefighter- Paramedic and Acting Medical Services Officer
Marysville Fire District, Washington State
Joe Kendrick is currently a Firefighter - Paramedic with the Marysville Fire District in Washington State. He has been with the department for nearly 5 years. He was also a paramedic with Central Skagit Medic One for three years. Before that, he was a lieutenant and paramedic with the Mason County Medic One. In 2018 he graduated from the Washington State Fire Training Academy. In 2010 he earned his AA degree from NTCI/Portland in Milwaukie, OR.
When not working, he spends time with his wife, Nicole, and two children – Sloan his daughter who is an infant and her big brother, Carson. He is also the Secretary/Treasurer of his local union. Joe is an active Washington State Council of Fire Fighters Burn Foundation Representative.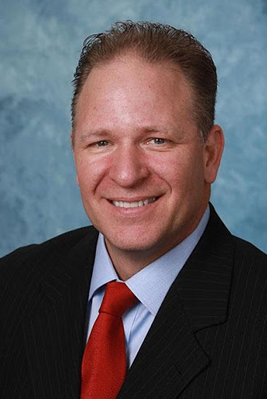 Board Member
Andrew Patai
Firefighter
Las Vegas Fire & Rescue
Andrew is passionate about his work as a firefighter with Las Vegas Fire & Rescue and has been with the department for eight years. He earned an A.A.S. in Fire Science Technology from College of Southern Nevada, a B.S. in Financial Planning from Texas Tech University, holds the Certified Financial Planner (CFP®) certification, and has held numerous licenses, credentials and certifications in the financial planning and investment industries. Since 2019, he has served on the board of Firefighters First Credit Union. When Andrew is not working you can find him doing anything outdoors including riding dirt bikes, camping, and traveling.
Fire Family Foundation Council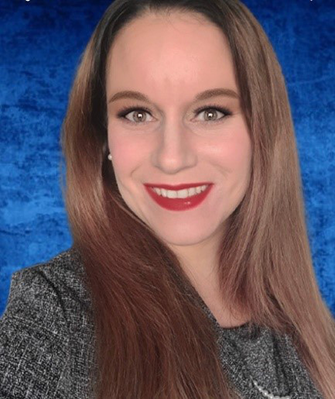 Governance Analyst
Lea Alley
Firefighters First Credit Union
Lea Alley is a Governance Analyst for Firefighters First Credit Union with an extensive background in the Financial Services industry. She graduated from Middle Tennessee State University (MTSU) in Murfreesboro, Tennessee with a Bachelor's of Science in Recording Arts and Entrepreneurship. It was during her college career that she became heavily involved in community service with the Juvenile Diabetes Research Foundation, as well as volunteering for local charities through her involvement as Election Commissioner of the Student Government Association, and as a Student Ambassador of the MTSU Alumni Association. Over the last several years, Lea has served as a Court Appointed Special Advocate (CASA) for children in foster care, coached for local recreational sports teams, and served on the Board of her hometown flag football league. Giving back to her community is a passion of hers, especially when it involves first responders that put their lives on the line every day on our behalf.
Lea came to Firefighters First Credit Union with 17 years of experience in financial services, most recently as a Senior Manager of Compliance for a large bank headquartered in Conway, Arkansas. As a Governance Analyst, she will be building out the Credit Union's policy and procedure management program to ensure accuracy and compliance goals are reached as the regulatory environment continues to evolve.
Lea lives in Cabot, Arkansas with her husband, Jason and three youngest children, Peyton, Gavin, and Amelia. She also has two bonus adult sons, Layton and Britton who are both Navy veterans. In her free time, she enjoys traveling, music, and cheering on her favorite sports teams.
Severyn Aszkenazy
Retired Firefighter and Owner
Aszkenazy Development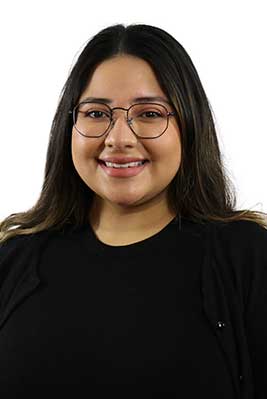 Bellen Avelar
Administrative Assistant
Firefighters First Credit Union
Bellen Avelar is the administrative assistant to the CEO of Firefighters First Credit Union with a background in education and administrative innovation. She is a first generation college graduate who obtained her degree from the University of Southern California. She earned her Bachelor's degree in Spanish with minors in Psychology and Nonprofits, Philanthropy and Volunteerism. During her college career, she dedicated over 1200 hours to her community and worked for Jumpstart, a nonprofit dedicated to serving underfunded preschools and implementing a language and literacy curriculum.
Bellen Avelar is currently assisting the CEO, Executive Team, and Board of Directors for Firefighters First Credit Union to make sure project deadlines are met by performing various administrative tasks. She is also working to update procedures to be as efficient as possible. Prior to her career with Firefighters First Credit Union, she worked in the Funeral Service Industry, helping and guiding families through one of the hardest times of their lives.
Tom Daly
Partner
Lewis, Roca, Rothgerber, Christie
Thomas Daly is a partner and chair of Lewis Roca's Intellectual Property Practice Group. Clients appreciate the more than 25 years of experience in intellectual property law that he brings to a team. With a litigation background, Tom now focuses on helping clients with strategies to obtain and protect trademarks and patents.
Tom procures, licenses, and enforces patent portfolios for medical devices, chemical processing, and pharmaceuticals, among others, and has a special proficiency in working with design patents and protecting rights of publicity. He has been named to the Southern California "Super Lawyer" list of intellectual property practitioners every year since 2005. In addition, Tom routinely assists clients with their global portfolios and serves as a member of the firm's Korea Business Team where he works with Korean businesses to protect and enforce their patents in the U.S. and internationally. Tom is an avid reader, mostly of mysteries, and has developed a passion for baking while locked down during the pandemic.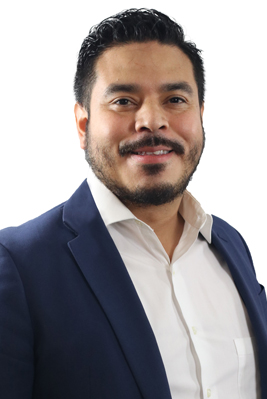 Cristian Foronda
Business Banking Specialist
Firefighters First Credit Union
Cristian Foronda has been with Firefighters First CU Business Services since June, 2019. He is currently working as the Business Banking Specialist, and his responsibilities include developing and deepening new and existing business relationships. Cristian is also an administrator for the member-facing treasury management platform.
Prior to Firefighters First CU, he had 13 years of experience within the financial services. In his most recent previous role he was a Business Banking Specialist for Wells Fargo and worked with businesses that included startups to entities with $5 million in revenue. Cristian received his Bachelor's degree from the University of California, Berkeley and holds a Master's Degree in Business Administration with concentrations in both entrepreneurship and finance from Syracuse University.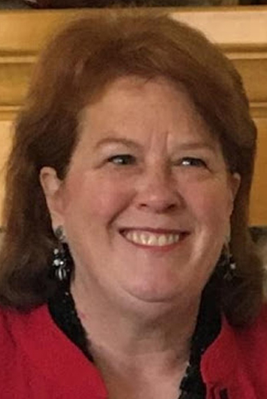 Martha Shenkenberg
Senior Manager, Consulting Services
Kaiser Permanente, Southern California Region
Martha is a Registered Nurse with a Master's Degree in Business Administration from the University of Virginia. She has spent her career in health care combining clinical and business expertise to improve clinical operations throughout the country. For the last several years, she has focused on implementing clinical programs for Kaiser Permanente's Medi-Cal population. Martha Shenkenberg has a long history of community service starting in high school as a member of Tri-Hi-Y. Upon moving to Pasadena, she started STARS tutoring and served on the Leadership Pasadena Board of Directors for six years, with being Chair for more than two terms. Martha will be forever grateful to the Pasadena firefighters for saving her home—they found and put out an electrical fire on her deck in the middle of the night about five years ago.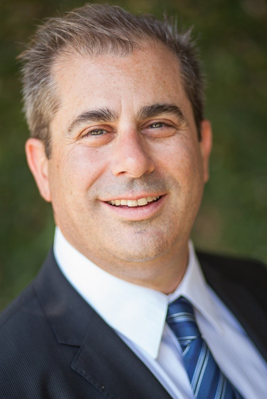 Michael Treger
Partner
Straussner & Sherman
Mike Treger earned a Bachelor's degree in History from the University of Washington in his hometown of Seattle. He then obtained his Juris Doctor from Seattle University School of Law and was admitted to the Washington State Bar. He began his law career as a public defender and subsequently practiced complex civil litigation in Seattle for several years until he relocated to Southern California. He was admitted the California State Bar in 2010 and thereafter joined the law firm of Straussner Sherman, where he is a partner.
Currently, Mike concentrates his law practice on representing law enforcement officers and firefighters in disability retirement matters. Mike has successfully litigated hundreds of cases at the trial and appellate levels. Mike is also admitted to practice in the United States District Court for the Central District of California and the United States Court of Appeals for the Ninth Circuit.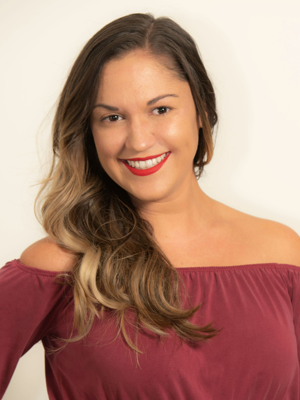 Kymber Ward
Licensing Specialist
Vicente Sederberg LLP
Kymber Ward is a licensing specialist at Vicente Sederberg LLP, focusing on cannabis licensing and regulatory matters for California clients. With over ten years of cannabis industry experience as the COO of a female-owned manufacturer in Costa Mesa, CA, she is well-versed in merging the application of cannabis regulations and business practices in a practical manner.
Along with her passion for propelling the industry into the future by streamlining licensing and regulatory processes, Kymber's knowledge and experience are significant assets to her clients. She obtained the first cannabis manufacturing license in Orange County, CA and received the 21st annual license in California. As a successful cannabis consulting business owner, she assisted in obtaining several licenses throughout the state—ranging across all commercial cannabis functions.
Before joining the cannabis industry, Kymber built a successful career in the fashion industry. She studied international business and fashion management at Lynn University in Boca Raton, Florida. She then returned to Los Angeles, where she graduated summa cum laude from the Fashion Institute of Design & Merchandising.
Jeff Klinger
Founder and President
Anderson Bradshaw Consulting
Foundation Staff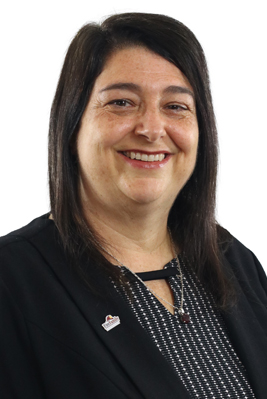 Elizabeth Dever
Executive Director
Elizabeth is a seasoned leader of non-profits. Prior to joining the Fire Family Foundation, she worked as the House Director of the Pasadena Ronald McDonald House where she was responsible for administration, community outreach, fundraising, guest and family services. She also worked at Shriners Hospital for Children as the Director of Public Relations and Volunteers. Elizabeth earned a Bachelor of Arts from The George Washington University and a Master of Business Administration from University of Redlands.
She is a Pasadena Chamber of Commerce Board Member and is currently serving as the Chair of the Pasadena Executive Roundtable. She is a sustaining member of the Junior League of Pasadena. She lives with her husband and school aged children in South Pasadena, CA. In her free time she serves as a Girl Scout Leader, and she enjoys reading historical fiction and practicing Tai Chi.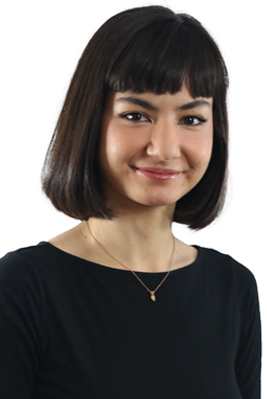 Robyn Popp
Development Associate
Robyn earned her Bachelor of Arts in History at Reed College. Prior to the Fire Family Foundation, Robyn was the Development Coordinator, Development Assistant, and Editorial Assistant at Red Hen Press. In her spare time, Robyn enjoys reading, playing with her dogs, and going to museums.