Made by Firefighters, Preferred by Firefighters
Muertos Coffee has joined with Fire Family Foundation as a force for good! Muertos will donate 5% of your purchase to Fire Family Foundation. Feel good knowing that your purchase will make an impact on the lives of Fire Families in need—one cup of coffee at a time.
Join the "Coffee with a Cause" Club
The Muertos team knows the importance of being alert during all hours of the day and night. Get convenient delivery to your station, home or office. Drink up and do good. Enjoy!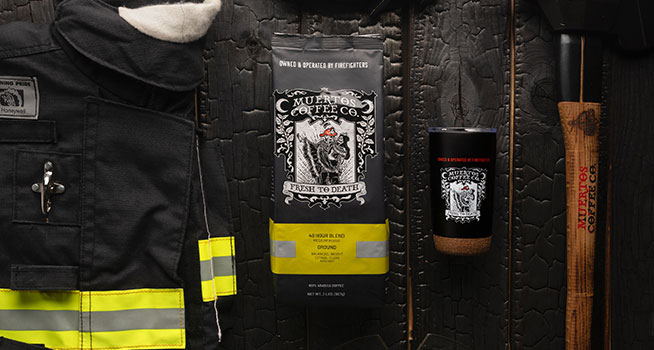 They make it easy for you to subscribe and save:
Visit the Muertos Coffee website
Choose from whole bean, ground coffee or K-Cup blends. Try 48 Hour or Leatherhead
Make a one-time purchase or start a subscription
Select Fire Family Foundation as your Non-Profit of Choice from National Organizations at checkout