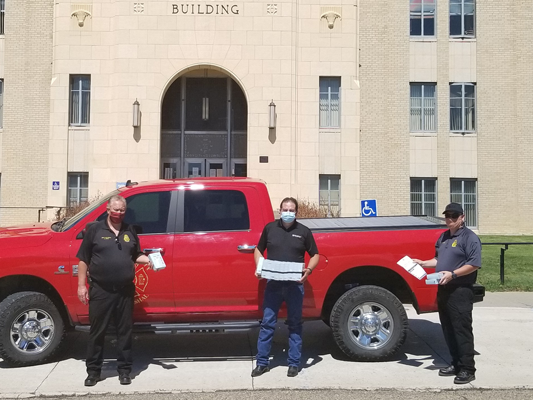 New Mexico Fire Protection Grant Council Members with Boxes of Donated Infrared Thermometers
The New Mexico Fire Marshal's Council oversaw distribution to every fire station throughout the state. These thermometers provide rapid results without body contact, allowing firefighters and paramedics to quickly—and safely—assess their potential risk for COVID-19 exposure while delivering assistance during emergencies.
"Our firefighters were experiencing high call volumes that placed members at increased risk of exposure to the virus," said Robert E. Larrañaga, Chairperson of the New Mexico Fire Protection Grant Council. "We express sincere gratitude to the Fire Family Foundation for their efforts in protecting our firefighters."
"Our Board of Directors unanimously approved this donation at the end of April," stated Fire Family Foundation Executive Director, Elizabeth Dever. "It's gratifying to see the culmination of our efforts. With New Mexico firefighters able to work more safely during this pandemic, we can all breathe a small sigh of relief."
In Summer 2020, the Fire Family Foundation donated 500 infrared thermometers to firefighters in New Mexico in partnership with the New Mexico Fire Protection Grant Council.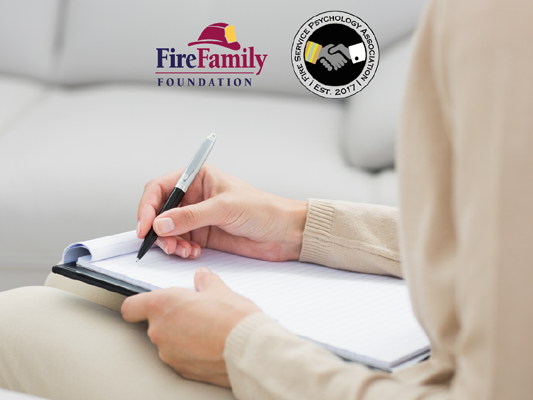 By sponsoring our website, you've allowed us to connect firefighters to culturally competent clinicians and train psychologists to understand the unique needs of firefighters and their families. We cannot thank you enough.
Dr. Kristen Wheldon,
President, Fire Service Psychology Association
In February 2020, the Foundation granted the Fire Service Psychology Association the funds they needed to rebuild their website.
The FSPA trains psychologists to understand the specific needs of firefighters. Once psychologists know about the unique stresses firefighter families face, they can provide better treatment. The FSPA's new website will allow them to host online training and better serve their member psychologists.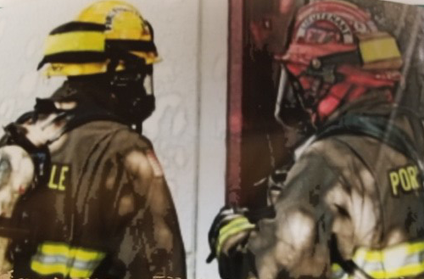 In March 2020, the Foundation also provided a grant to the Porterville City Firefighter Foundation. These funds went to support the families of two Porterville firefighters who tragically lost their lives in the line of duty.